Broughton (16-0, 14-0) defeated Sanderson 25-22, 25-16, 25-17 on Monday night to close out the regular season. The Caps honored seniors Clare Bocklage, Marisa Buonpane, Adria Johnson and Sydney Richardson before the match.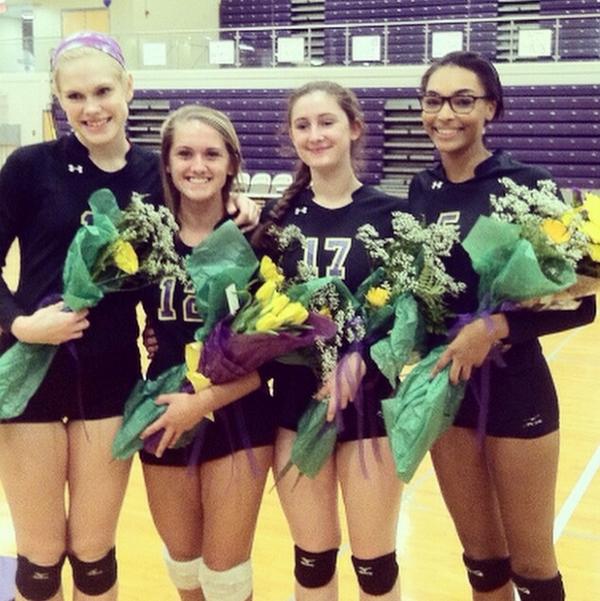 Adria Johnson, Marisa Buonpane, Clare Bocklage and Sydney Richardson
Katja Ehlers paced the Caps with 17 kills (.438), 10 digs and 2 blocks. Tiana Butler added 8 kills(.467) and 12 service points and Kati Smith tallied 8 kills (.294), 10 digs and 15 assists. Adria Johnson posted 7 kills (.267), 2 aces and 6 service points and Ryan Haar recorded 21 assists, 5 digs, 2 aces and 13 service points. Rachel Byrd chipped in 3 kills and 3 blocks and Marisa Buonpane collected 6 digs. Genna Simpkins had 10 digs, 8 service points and 5 assists and Lauren Brustofski scooped up 4 digs.
The Caps are the top seed in the 4A east region and will host a first-round state tournament match this Saturday afternoon (TBA).